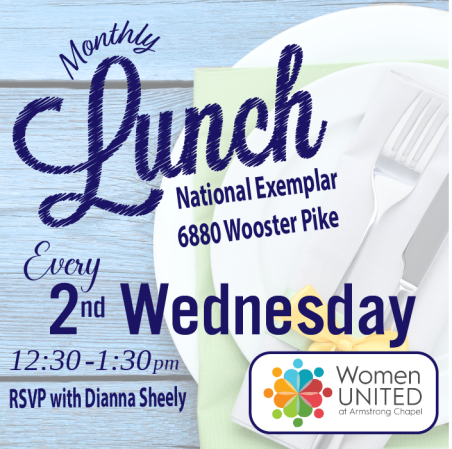 Share in fellowship for lunch!
June 14th
---
Spring Outing
Krohn Conservatory Butterfly and Garden Show
Women United had a great time on
April 15th!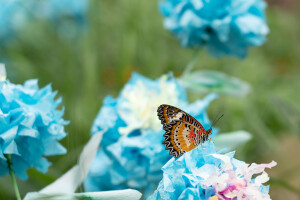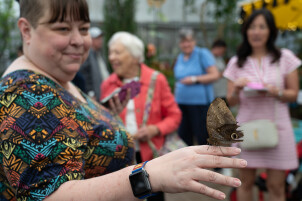 .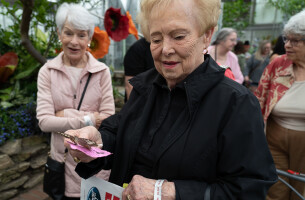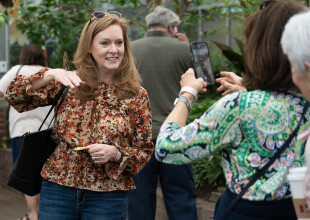 .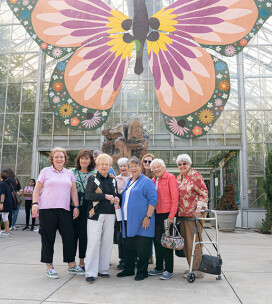 ---
We believe that the best and most growth happens with others.
Jesus recruited 12 to train, teach, and send out into the world. Together they shared meals and conversations.
They lived life together and journeyed with one another.

And sometimes you just want to get together with other women!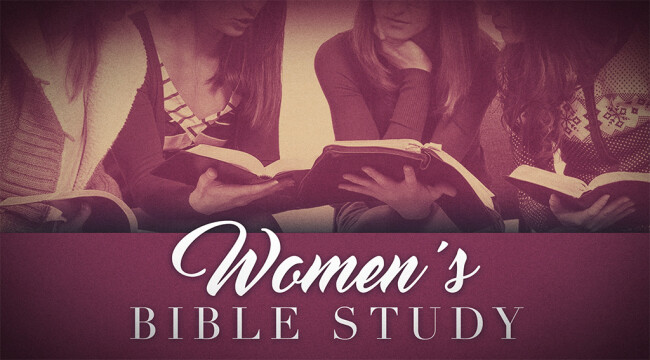 Unity and growth come when the people of God gather in small groups.
It is our hope to develop a strong community of Christ-followers by offering you a place to connect with other women just like you!
---
New Bible Study
Walking through the bible with Women United
Thursday's at 1 PM
in the Armstrong Room
Max Lucado's "Life Lessons" series
Taking one Bible book at a time, starting with Matthew
Matthew accepted Christ's invitation to follow him and never turned back. He spent the rest of his life convincing folks that this carpenter was the King. Jesus gave the call and never took it back. The relationship Jesus had with Matthew can convince us that if Jesus had a place for Matthew, a tax collector, he might also have a place for us.
We will dig into Matthew's Gospel to find out what it looks like to be chosen by the Carpenter King--and what it looks like to accept his invitation. As you read, study, journal, and discuss the book of Matthew, we will unpack these key themes :
God kept his promise of a deliverer for his people.

God's ideas about his kingdom often differ from his people's ideas of the same kingdom.

Jesus lived fully as a human and as God.

Jesus' ministry and sacrifice changed the world forever.
---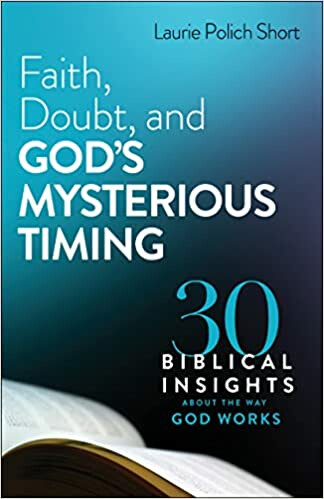 Faith, Doubt, and God's Mysterious Timing:
30 Biblical Insights about the Way God Works
by Laurie Short
What in the world is God doing? It's easy to wonder about this. We live in an unfolding story, and it's hard to hold on when difficult circumstances linger or your deepest prayer hangs in the air, seemingly unanswered. Thankfully the Bible is filled with people who experienced the same thing. They had to learn to trust God's way and timing--and their stories give us insights to live that way too.
Mining often-overlooked passages of Scripture, in this 10-week study, Laurie Polich Short has unearthed 30 practical, encouraging gems of wisdom found in the faith and lives of biblical heroes to help you · see more of God's work as it unfolds in your life · have hope in circumstances that previously felt hopeless · be more comfortable--and possibly even excited--to lean into the unknown Here is your compass to living your story well when the way forward is unclear.
Books are $10.
---
The following Women's Groups will be studying
Faith, Doubt, and God's Mysterious Timing
If you have any questions, reach out to Dianna Sheely
Mondays at 9:30 am
starts April 24 in the Armstrong Room.
Led by Kelley Haney and Serena Tsuang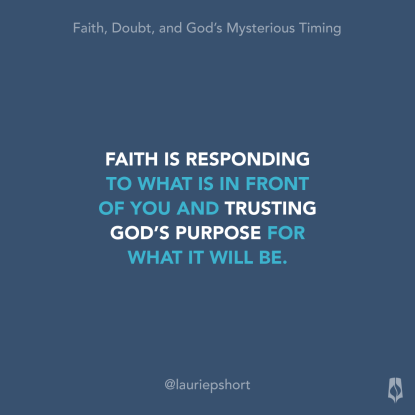 ---
Latte* Ladies
Mondays at 6:30 pm
Led by Dianna Sheely
What Does It Mean to Be Chosen?
This is the official companion study to season 1 of The Chosen, the groundbreaking television series about the life of Jesus.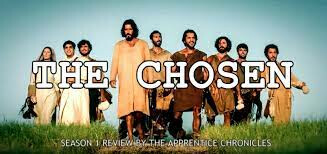 What Does It Mean to Be Chosen?
parallels each episode, connecting readers to the Bible in a brand-new way. It includes:
A deeper look at Isaiah 43 and its fulfillment in Jesus and the lives of His followers (including us!)
Being chosen by Jesus has beautiful and far-reaching implications—although it says even more about the Chooser than the choices. We are loved because He is love. We are saved because He is merciful. We belong to the family of God because Jesus invites us, making the Bible and all its promises as true for us today as it was for God's chosen people.
We will watch each episode individually and gather together to discuss at Panera.
*Latte Ladies - RightNow Media subscription is needed for this group – for our free subscription link.
Tuesdays at 9:45 am
at Julie Holland's (contact the office or the group leader for details)
Led by Julie Holland
This study wraps up on May 2nd and then will take a break until the Fall.
---
Thursdays at 6:30 am
in the Armstrong Room
Led by Jan Bell and Pam Westrup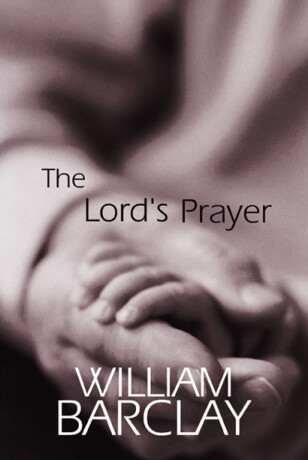 The Lord's Prayer
Short 8-week study
The Lord's Prayer is for many people a mere collection of words that have been repeated so often that it has lost its meaning. It is in danger of becoming a repetition devoid of genuine faith. Renowned theological scholar William Barclay delineates and explicates this ancient prayer, showing us the depth of each phrase. He considers both its historical background and its application to our world today.
The William Barclay Library is a collection of books addressing the great issues of the Christian faith. As one of the world's most widely read
interpreters of the Bible and its meaning, William Barclay devoted his life to helping people become more faithful disciples of Jesus Christ.
Anyone who is interested you are able to order the book here.
Come share in an Inspirational Bible Study!
This study will be wrapping up in mid-May and then take a break until Fall.
---