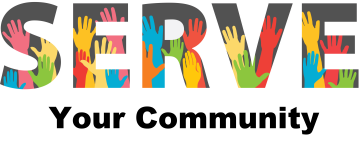 Armstrong supports a wide variety of mission partners with opportunities for hands-on work as well as financial support.
It's time Again...

September 15 - October 15
Women and girls of limited means often lack the funds for sanitary products.
Like you and me, they want to experience a period that is comfortable and free of embarrassment.
When they lack the needed products, they frequently miss school or work.
Last year, Armstrong Chapel served 260 women and girls.
This year's PERIOD PACKS Packing Drive.
Will you volunteer to help with one of the following...
1. Donating sanitary products
2. Friday, Nov 3 Set up from 3-5 pm
3. Saturday, Nov 4 Packing Helpers from 10-2 pm (lunch provided)
4. Monday, Nov 6 Deliver Product to MEAC or John P. Parker.
Sign up for donations and to volunteer below!
WE ARE REQUESTING THESE SPECIFIC PRODUCTS TO BETTER ACCOMMODATE THE NEEDS OF OUR MISSION PARTNERS:
Regular Size Sanitary Pads – 22 or 28 count
Regular Size Tampons, cardboard applicator – 16 or 18 count
Flushable Wipes
Hand Sanitizer – 2oz
Extra Girl items are listed on the donation form
Don't have time to shop for them...
DROP OFF PRODUCTS NOW THROUGH OCTOBER 15
at the church office between 9 am to 2 pm on M/T/Th,
In the designated bins in the Atrium on Sundays
(FYI: Incontinence products are NOT included in this effort.)
We will gift ALL Packs to our mission partners: John P. Parker School,
Heritage Hill Elementary School, and Madisonville Education Assistance Center (MEAC).
To assist with collections or to ask a question,
contact Shelley Bamberger
or Jan Rogers
---

---
UPDATE!
We have turned in 13 blankets to Project Linus
Delivered 12 blankets to the VA Medical Center
We still have several in the works for Warm Up America!
We have made dishcloths with dish soap packages that are going to IPM for their Fresh Start Kitchen program!
We would love more volunteers or donations of yarn!
Anyone interested can contact Robin at
---
Hands-On Missions

Found House Interfaith Housing Network
Our mission partner, Found House/Interfaith Housing Network (formerly Interfaith Hospitality Network –
aka IHN, has returned to housing families in need of temporary shelter in partner churches.
IHN's Website: www.foundhouse.org
---
Habitat for Humanity

After a two-year hiatus, Habitat is back in action at Armstrong Chapel.

Since 2008, Armstrong has partnered with a coalition of churches and Habitat to bring the dream of homeownership to reality for 11 deserving families in Madisonville. This year, Biensant Avant and her daughters are excited, grateful, and anxious to start building "sweat equity" in their new home on Jonathan Ave. in Evanston.
It's time to build! Armstrong will not have pre-planned, specific dates by the church as we've done in the past, so each week our volunteers will have the opportunity to meet and share fellowship with members of the other churches as well as the Partner Family. Shalom also provides volunteers on days other than just Saturdays, therefore there will be more flexibility for our volunteers to match up to their individual calendars.
Our next work date is TBA
What Work Needs to be Done? There is a wide variety of jobs and roles, so we are seeking volunteers of any skill level You do not have to be experienced in construction. For those of you who enjoy construction-related work, this is a great opportunity to learn new skills and techniques from experienced professionals. For those with little experience, there will be people to show you what to do. For those of you who may have physical limitations, there are plenty of non-strenuous tasks on the construction site, such as painting, cleaning, materials prep, etc.
There are a wide variety of jobs/roles, so we are seeking
volunteers of any skill level
:
•
construction work – experienced & not!
•
non-strenuous tasks on the site (painting, cleaning, materials prep, etc.)
•
coordinate/provide lunches for 10-15 workers
•
take photos and provide bulletin/newsletter updates
---
Inter Parish Ministry
IPM is currently operating with staff only and food needs are heavy. IPM is able to source food from the Food Pantry at good prices. In one recent week, they provided over 1,000 packaged lunch bundles to help families with kids in school. They are operating drive-through food pick-up at 2 locations. Armstrong is accepting food donations at the Atrium entry. You may drop off without needing to enter the building.
IPM now has a blue clothing donation drop box at the Newtown location (3509 DeBolt Rd 45244). The items are donated to St. Vincent de Paul and IPM receives credit vouchers for their clients to use in the St. Vincent de Paul store. For every 6-7 items of clothing donated in this box, IPM receives a $25.00 clothing voucher.
---
Boys and Girls Baseball and Softball teams
Thank you
Helping us Celebrate their season
Madisonville Braves Celebration '23
Was a Great Success!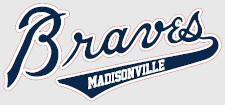 ---
Care Portal
Connecting you to the child in need. CarePortal is an online platform that brings the needs of hurting children and families in your community to your attention. Caseworkers with the Ohio Department of Job and Family Services uncover the needs. CarePortal makes local churches aware, giving them a real-time opportunity to respond. Armstrong has officially registered to be a CarePortal congregation.
We need you to
"opt-in"
for regular emails regarding what is needed. We will seek to identify items and situations where we are able to respond and build teams to make connections with families. The church has identified some resources for these projects but if you would like to make donations, then gifts would be payable to Armstrong Chapel and noted for CarePortal.
Registering for emails does not require the financial support of this mission.
Time spent with Care Portal families will always be a team effort. We will spiritually and physically meet the needs that God equips us to do. No guilt if we cannot meet every need. That's why there are multiple churches in this group. Typically the most important items are a bed, sheets, and blankets. Check out the items on the current list of needs.
---

Creating a lifetime partnership for a change!
WHO WE ARE
In 2005, Armstrong Chapel established Whiz Kids tutoring at John P. Parker Elementary.
In 2018-2019 the program transitioned into our own tutoring program, Parker Kids Club!
The Goal
Provide one hour of weekly, after-school highly relational tutoring to at-risk youth.
Minister to children who are behind in their achievement levels and would benefit from a stable relationship with a caring adult.
WHAT IS NEEDED
Tutors meet after school with the same child each week during the school year to
work on basic school subjects and build positive, caring relationships.
If you can read, you can do this. You don't have to be an educator to make a difference in a child's life.
Training and supplies are provided. All you have to do is show up and love your student.
WHY TUTOR KIDS?
Students who can't read by 4th grade are 4 times more likely to drop out.
Once you learn to read, you read to learn. It is not a lack of intelligence that holds these students back,
but rather a lack of support systems and role models.
You can change a child's life by simply sharing your valuable skills by becoming a support system and role model they need to succeed.
Contact
Dianna Sheely
with questions or click the button to sign up to tutor.
---
Complete the form for more information on any of the above mission areas.
A mission coordinator will then be in touch.