Armstrong Men are bold, brave, and fearless;
committed to growing spiritually,
living like disciples, and
transforming hearts and lives through Jesus Christ.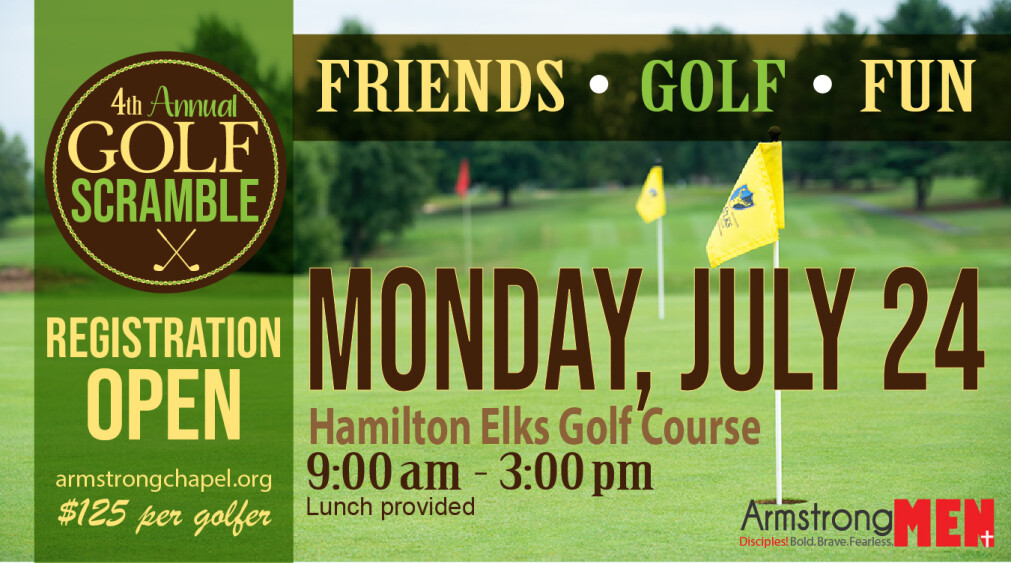 MALE, FEMALE, AND COED FOURSOMES ARE WELCOME!
Player Fee – includes green fees, cart, lunch, range balls, mulligan, and 10 feet of string for putting.
The golf outing is supporting the Madisonville Braves, Inter Parish Ministry, and the Freestore Foodbank.
---
Spring Study Groups!
FRIDAY MORNING BIBLE STUDY
A WEEKLY study from 7:00 am until 8:00 Am
in the Armstrong Room and virtually with Zoom
A verse-by-verse study of scripture led by Pastor David Brown
Donuts are provided on a rotating basis by members of the group. Click the button below to sign up.
---
WEDNESDAY BREAKFAST GROUP
Weekly breakfast at 7:15 Am
at the National Exemplar in Mariemont
Discussion, support, and friendship!
For more details contact Bill Woodward or David Troller.
---
THE NOONER'S LUNCH GROUP
Every other Wednesday
from 12:00-1:00 pm, at Ferrari's in Madeira
Led by Bryan Holland. Fellowship, prayer, and devotion.
---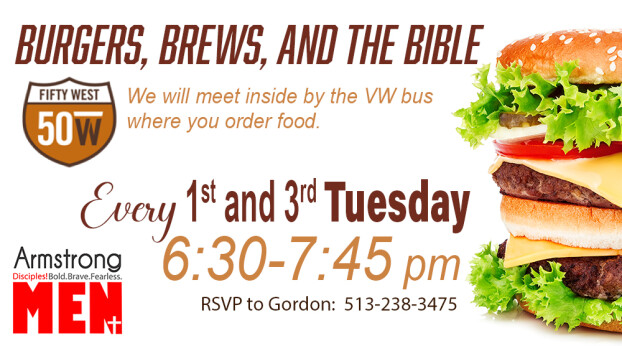 every month at 50 West Burger Bar
Enjoy a burger and brew while enjoying fellowship, inspiring Bible devotion, and prayer.
We will meet inside by the VW bus where you order food.
---
How we make a difference: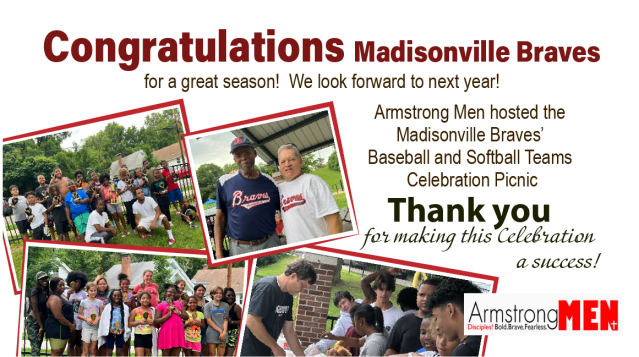 Armstrong Men hosted a celebration party for the end of a successful season
for the boys and girls Baseball and Softball teams of the Madisonville Braves.
---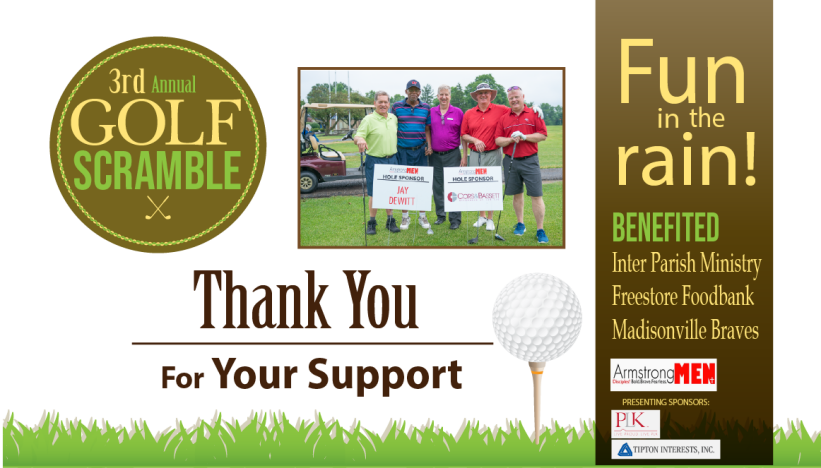 We hope to see everyone at our 4th Annual Golf Scramble next year!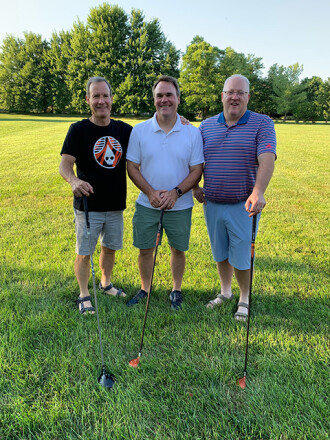 . 2022 Winners: Pictured from left to right are: Bob Pearson, Mark Caesar, and Bill Mitchell. Not pictured: Jim Salmon.
---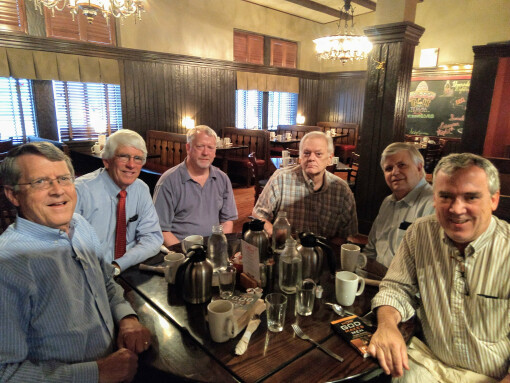 Contact the church office or complete the form below to get involved with any of these men's groups.
SuperCharge
Pictures from previous SuperCharge events
Madisonville Braves Baseball Celebration
July 14, 2019