Armstrong Men are bold, brave and fearless; committed to grow spiritually, live like disciples and transform hearts and lives through Jesus Christ.
---


Burgers, Brews and the Bible
Every other Tuesday from 6:30 – 8:00 pm
August 18; September 1, 14, 28; October 2, 10
Meeting via Zoom. Contact James Sayre or the church office for zoom information.
---
Summer Men's Study - Every other Thursday, 8-9pm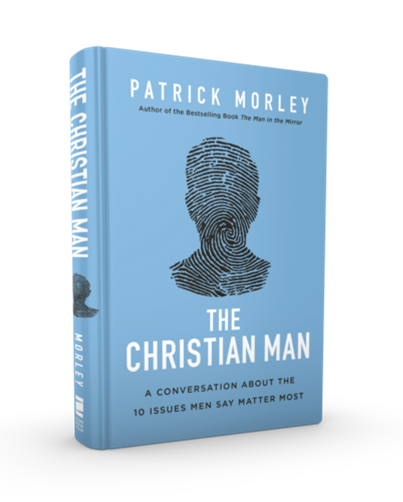 The Christian Man by Patrick Morley is a must read for all men. Patrick shares powerful stories and practical answers to the ten issues men say matter most. "A lot of people talk about how hard it is to be a man today. But Patrick Morley took things a step further and actually asked men about the pain points in their lives. The result is a powerful guide for guys who want to become Godly men – but aren't sure where to start." -Dave Ramsey, best selling author and nationally syndicated radio host. In each chapter, Patrick Morley provides you with a call to action to help you think through how you want to respond. By the end of this book, you will know how to release the power of God on the issues that matter most to you. We hope you join us this summer and read this book! Live a heroic life right now for the glory of Christ. Available online via ZOOM. Contact the office for zoom information as needed.
July 16 - Chapter 6, Friendships: Finding and Keeping Godly Friends
July 30- Chapter 4, Marriage: Finding a New Best Friend in My Wife
Aug 13- Chapter 2, Life Balance: How to Be Faithful with Everything Entrusted to Me
Aug 27 - Chapter 5, Children: A Dad Who Really Makes a Difference
Sep 10 - Chapter 9, Culture: The Role of the Christian Man in our Culture.
---
FRIDAY MORNING BIBLE STUDY: Join Pastor David Brown on Friday mornings at 6:30 a.m. in the Armstrong Room and via zoom. Donuts provided on a rotating basis by members of the group. Click the button below to sign up.
BREAKFAST GROUP: Weekly breakfast, discussion, support and friendship! Meeting via Zoom. More details contact Bill Woodward or David Troller.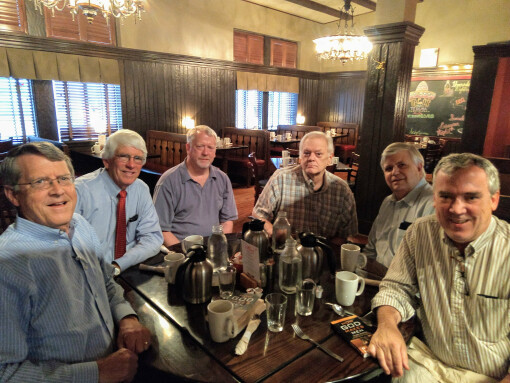 HABITAT FOR HUMANITY: Visit our Serve Community page for more information or contact Geoff Smith.
Contact the church office or complete the form below to get involved with any of these men's groups.
SuperCharge
Pictures from previous SuperCharge events
Madisonville Braves Baseball Celebration
July 14, 2019