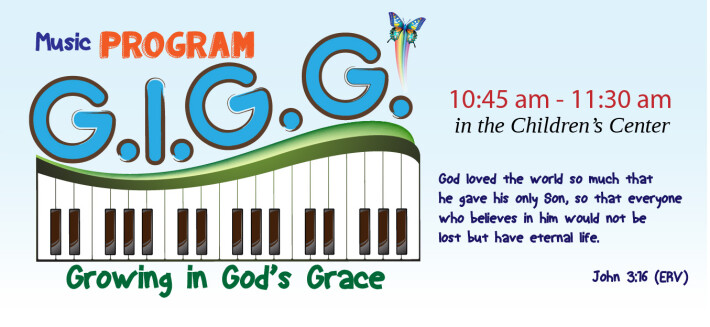 Every Sunday
We will be doing crafts and learning songs that teach us about God's love for us.
Each week we will complete a lesson about what it means to live in God's grace and treat others gracefully ourselves.
Our focus is to help kids have a fun, creative, welcoming experience at church that will build a foundation for them to know
the love of God for the rest of their lives. We can't wait to see you!
For questions contact
Kaleigh Hollyday
---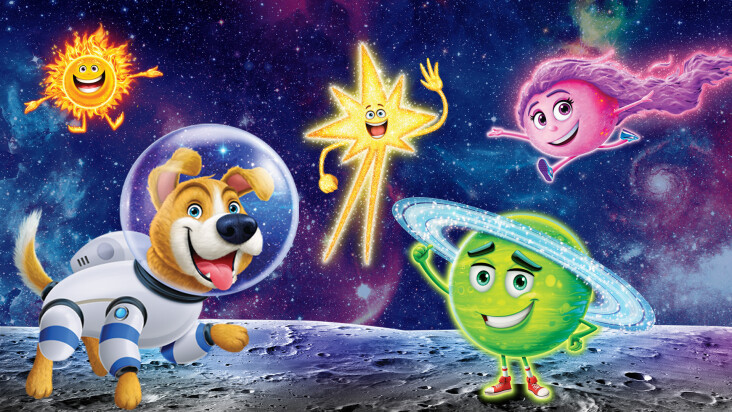 Vacation Bible School
An ArmstrongKids summer event called
Stellar VBS
July 17 - 20th, 2023
9:30 AM-Noon

"Shine Jesus' Light"
At Stellar, kids discover how they can shine Jesus' love and hope in everyday life! Kids participate in memorable Bible-learning activities, sing catchy songs, play teamwork-building games, make and devour yummy treats, experience one-of-a-kind Bible Adventures, collect Bible Memory Buddies to remind them of Jesus' light, and test out Sciency-Fun Gizmos they'll take home and play with all summer long.
$50 PER CHILD
AGE 4 TO ENTERING GRADE 5
Paid registrations by June 1 will be guaranteed a T-shirt.
Scholarships are available...contact Dianna Sheely for more information.
Registration is full at this time, be sure to sign-up for our waiting list!
Would you like to volunteer?
Sign Up
For questions or to sign up to volunteer, contact Dianna Sheely
---
Sunday School
small groups
9:30 am Sunday Mornings


At ArmstrongKids we have made the choice to LEAD SMALL!
We want the next generation to have a really BIG faith – an authentic, everyday kind of faith.
When we lead small … we realize that what we do for a few will always have more potential than what we do for many.
So, we have made the decision to offer SMALL GROUPS on Sunday mornings where kids can connect better with their leaders.
When we lead small… we make a choice to invest strategically in the lives of your kids over time so
that we can partner with you to help them build an authentic faith.

Sundays at 9:30 am
Check-in at the Children's Desk
You will be directed to the small group specifically designed for your child or
to the main sanctuary for the Children's Moments.

Preschool
Ages 2-5 years old
Elementary
Small Groups for K/1
st
and
Grade & 2
nd
/3
rd
Grade
FaithClimbers
4
th
thru 6
th
Grade — Room 205.
Nursery care is also available by checking in at the Children's Center


*Children Moments are led by Dianna Sheely
in the Sanctuary during the Traditional Worship Service
During this service, we will continue to offer ArmstrongKids programming for children from infants through Kindergarten.
Children in 1

st

grade and up are invited to attend this family-friendly service.
---
Online
Still more comfortable online?
Or Looking for an option when you can't make it to in-person sessions?
You can still connect with us in 2 additional ways!

Find the links to the 'AT HOME' Sunday morning materials in the worship resources posted on the main website page or in the Sunday morning email.

Watch for links and virtual content for you to share with your children and families on Facebook. Be sure to Facebook page: https://www.facebook.com/ArmstrongKidsMinistry
Be sure to follow ArmstrongKids on Facebook, Instagram, and Twitter!
---

CREATING A LIFETIME PARTNERSHIP FOR CHANGE!
In 2005, Armstrong Chapel established Whiz Kids tutoring at John P. Parker Elementary.
In 2018-2019 the program transitioned into our own tutoring program, Parker Kids Club!
This past year we were able to get back into the building and work 1:1 with 15 students at John P. Parker Elementary in Madisonville.
Each student had an individualized plan to help them meet their specific needs. With our collaboration with the school, we were able to see a significant increase in skills for each of the kids we worked with. Plus, watch some amazing relationships build between kids and their tutors. However, there is still a lot of work to do in order to help these kids overcome the effects of school shutdowns due to COVID. Parker Kids Club on Tuesdays this coming school year. The program will run in its entirety from 2:30-4:30 pm with the first hours offering either an Enrichment Club or Chess Club (students' choice), followed by 1:1 tutoring at 3:30 pm for an hour. The program is currently planned to begin on September 6.Plans are to continue with
Can you commit to helping us make a difference
in the lives of these kids?
We are currently recruiting tutors for the upcoming 2022-23 school year!
One hour really does make a difference! If you have any questions, please contact Dianna Sheely.