Giving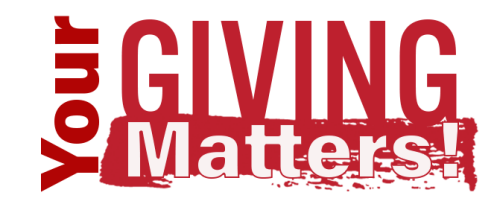 Armstrong Chapel and its ministries are supported by
the generous contributions of our members and friends.
Each fall we provide opportunities for all to discern how God
can use each of us to impact the work of the church.
Financial gifts are appreciated at any time of the year and allow Armstrong to offer things like top-notch student ministries, children's ministries such as Vacation Bible School, and small groups for adults. In addition to the various ministries we also financially support mission opportunities including Interfaith Hospitality Network, Madisonville Streetfest, Interparish Ministries, State Avenue Christmas Shop, and many other things too numerous to list. Your financial gift made in the form of a recurring commitment or just a one-time gift will aid Armstrong in the ongoing work of loving one another and making disciples as Jesus commanded during his own ministry.
---
Year-End Gifts to Armstrong Chapel
In late December and early January, the church will receive many contributions for several purposes including 2022 Commitments, 2023 estimates and commitments, and the Christmas Offering. In order to assist us in carrying out your intentions, please be sure that your check or envelope clearly states how you would like your contribution to be applied.
FULFILLING YOUR commitment
FOR TAX PURPOSES, you will need to deliver 2023 pledge contributions to the church by December 31 in order to claim them in 2023. The IRS requires that charitable deductions be delivered in the year in which they are claimed. The ONLY exception to this is a check that is dated, mailed, and postmarked prior to the end of the year. In that case, the postmark constitutes the delivery date. Two examples:
A check is written, mailed, and postmarked on Dec. 31, 2023. The church received the check on Jan. 2, 2024, however, this check is still deductible in 2023 since the postmark represents the delivery date.
A check is dated Dec. 31, 2023, but was put in the offering plate on Jan. 3, 2024. The IRS will allow the deduction in 2024, not in 2023 since it was delivered to the church in 2024.
FOR CHURCH PURPOSES, a donation given in 2024 can be applied to your 2023 pledge if you so designate. Please clearly indicate to which year your donations are to be credited.
Stock Gifts
If you would like to give stock to Armstrong, please email Joy in the church office, , for our stockbroker information and procedure.