National & International
---
Wings of the Morning
Gaston Ntambo operates a small plane carrying supplies and medicine to communities in the North Ktanga region of Africa. Armstrong and other churches in the West Ohio Conference contributed to funding the plane.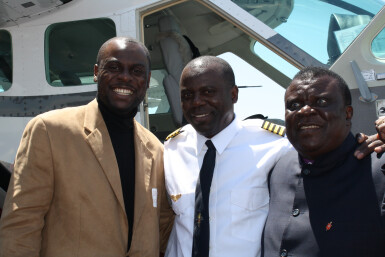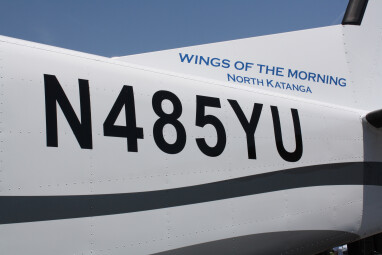 ---
Haiti
Faith Academy near Croix-des-Bouquets Haiti.
The church was originally built, with financial support from Armstrong and other churches, to serve as a daily chapel for the 300+ students at Faith Academy. In addition, they have employed a regular pastor to expand the church into a community church. Pictured above is a recent worship service, attended by over 300 people from the surrounding community.

Armstrong has funded the construction of an apartment for the pastor and his family. They will live on the grounds at Faith Academy, to further the community outreach of the church. Pictures is the kitchen in the new house for the Pastor at Faith Academy.
The Pastor and his family had formerly lived a 45-minute to one-hour can ride away, which limited the time that could be spent on-campus at Faith Academy. With the move, the Pastor and his family will be on-campus full time, allowing them to broaden their ministry to the school, and most importantly to extend their reach into the surrounding community.

Armstrong is also working with other churches to fund and build a chicken coop and egg-producing operation. When it is up and running, the 200+ hens are expected to produce at least one egg a day for each of the 140 children in the orphanage there. These eggs will be a significant improvement to their diet, in a country where food remains scarce.
Faith Academy
Haiti
---
UMCOR
The United Methodist Committee on Relief (UMCOR) is the humanitarian relief and development arm of The United Methodist Church (UMC), a non-profit 501(c)3 organization operated under the auspices of the General Board of Global Ministries. Donations to any of a wide range of projects fund those projects 100%.