Jesus Christ: The Light of the World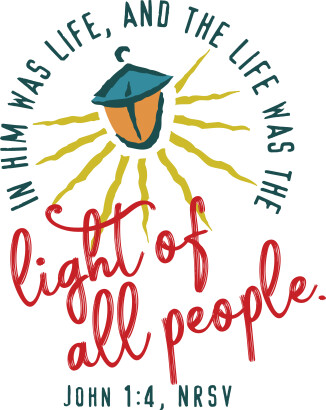 About our guest Pastor:
Bill Smith joined Anderson Hills UMC in January 1986 and became the Church Historian in 2018. He is currently the President of the United Methodist Historical Society of Ohio (UMHSO). Bill served over 12 years as AHUMC's Lay Leader from 2000-2012, along with chairing a number of committees. He is also President of the Cincinnati Southeast Camp, Gideons International.
Bill was appointed Ohio River Valley District Lay Leader in May 2015 and is a Certified Lay Speaker in the United Methodist Church. He often leads Sunday worship and preaches at smaller UMCs within all 5 counties of the ORV District. Bill also serves as a traditional worship liturgist for AHUMC. Bill was elected by West Ohio Conference Laity as a North Central Jurisdictional Conference Lay Delegate and as a General Conference 2nd Alternate Lay Delegate. He plans to attend the November 2022 North Central Jurisdictional Conference in Ft. Wayne, IN.
Bill is a 1976 graduate of Davidson College and received his MBA from Lehigh University in 1978. He worked at Procter & Gamble in sales merchandising management for over 37 years, retiring at the end of 2014. Bill and his wife, Debbie, have lived in Anderson Township since coming to Cincinnati in 1985 and have three grown sons, one daughter-in-law, and a new granddaughter.
---
"
Ask Ye What Great Thing I Know
"
,
UM Hymnal #163
"
The Nicene Creed
",
UM Hymnal
#880
"

Through It All
"
, UM Hymnal #507
"I Want to Walk as a Child of the Light
", UM Hymnal #206
Liturgist at 8:20 – Andy McClintock
Liturgist at 9:40 – Hanlin Bavely
Special Music at 9:40 – Zane Hill
---