We believe that the best and most growth happens with others. Jesus recruited 12 to train, teach, and send out into the world. Together they shared meals and conversations. They lived life together and journeyed with one another.

And sometimes you just want to get together with other women!
Acts 2 tells us about the unity and growth that comes when the people of God gather in small groups. It is our hope to develop a strong community of Christ-followers by offering you a place to connect with other women just like you!
---
Women United's Summer Study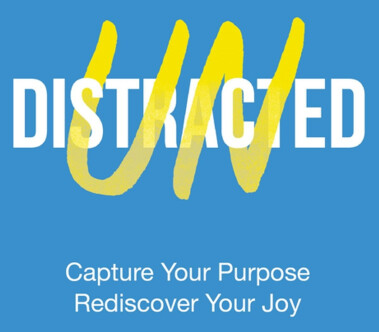 Undistracted
Capture Your Purpose. Rediscover Your Joy.
Wednesdays 7/6, 7/20, 8/3, 8/17 & 8/31 at 6:30 pm in the Armstrong Room
Bob Goff's video series is designed to serve like rumble strips on the road to alert you as to how far you have drifted from your lane. In each of the 5 sessions, he shares stories from his own life—from visiting inmates in San Quentin, to accidentally getting into a stalker's car, to establishing Uganda's first space program—to show you the way to
an audaciously attentive life.
For more information or questions contact Dianna Sheely, Director of Women's Ministry
---
Mondays at 7:00 pm - Latte* Ladies through June (Study by Laurie Short on The Lord's Prayer )
---
September through May Classes
Tuesdays at 9:45 am. Contact the Office or the group leader for details. Led by Julie Holland.
Thursdays at 6:30 am in the Armstrong Room. Led by Jan Bell and Pam Westrup.
2nd and 4th Fridays at Noon at the Pearson Home. (Contact the office for the address).
---