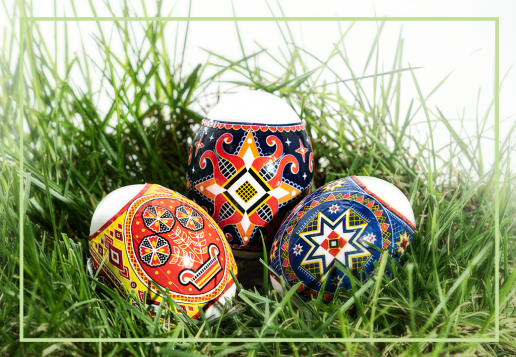 Today, the bowls are empty--- crushed in the ashes and debris of an attack on the heart of Ukrainian spiritual and national identity. We honor the sacrifices and courage of the Ukrainian people and the hospitality and selflessness of Poland and other neighbors in this time of global prayer and mourning. We invite you to make a pysanka for your Easter table as a symbol of hope and resurrection power for the people of Ukraine. As an act of solidarity with these beloved of God, share the printed prayer or one of your own before your Easter meal. You can pick yours up in the Atrium.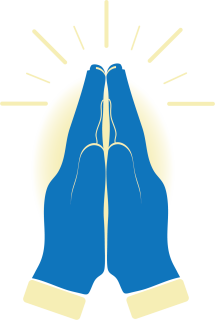 Prayer for Ukraine and All Innocent Who Suffer
Merciful God, we fervently pray for the people of Ukraine, a name meaning "borderland". Truly today, they live on the border of resiliency and annihilation, hope and despair, courage and fear, upheaval and national rootedness, persecution and astounding dignity. In John 16:33, Jesus said, "In this world you will have trouble. But take heart! I have overcome the world." As we celebrate the resurrection promise we have in Christ Jesus, may we rest in the sure knowledge your Presence is ever near those who call to you, to bring power to move in every situation.
We pray urgently for the deliverance of the Ukrainian people from Russian assault, for their safety, healing, recovery, and restoration. As grieving hearts shed tears for the dead, the dying, the lost and the wounded, may a "peace that surpasses all understanding" be the gift of faith. May basic needs be met as they sojourn in spaces and places not their home. We lift up President Volodymyr Zelenskyy. His entire country's angst lays heavy and bitter upon his shoulders. We are humbled by this gifted man who is teaching the entire world what integrity, courage, and true leadership looks like. We pray, 0 God, for world leaders and diplomats as you incline hearts to dip into wells of support and sustenance. Strengthen them as they navigate a precarious diplomacy in the shadow of the possibility of large-scale war. Bless the military and volunteers of every land who are committed to give their all in the defense of this volatile land and stricken people. Lastly, as your Word commands, we pray for our enemies--- for those who in feeble ignorance or sin embrace lies, corruption, and maniacal power in the desire to feed the proud imaginations of their hearts. We pray Putin's aggression comes under the scrutiny of the world in such a dramatic way he cannot fail to get the message that peace is the only solution and God the only answer. We especially lift up innocent and conflicted Russians who are mortified by these events and caught in a vortex of threat and intimidation from which they cannot escape.
We praise you God for every resource you have brought to sustain your people in these dark times--for clergy, missionaries and volunteers; for persons to bring shelter and supplies, for those who sing and play instruments in crowded detainment centers, for the impromptu schools that spring up to distract traumatized children, for doctors and medical personnel deprived of sleep caring for the injured, for unique relationships made between strangers that become refuges against shock and despair. For these and many, many other blessings we give you thanks! May justice rain down on us until every knee bows and every tongue confesses you as Lord. In the con dence of our faith, we ask all these things in the name of the Father, the Son, and the Holy Spirit. Amen.
---