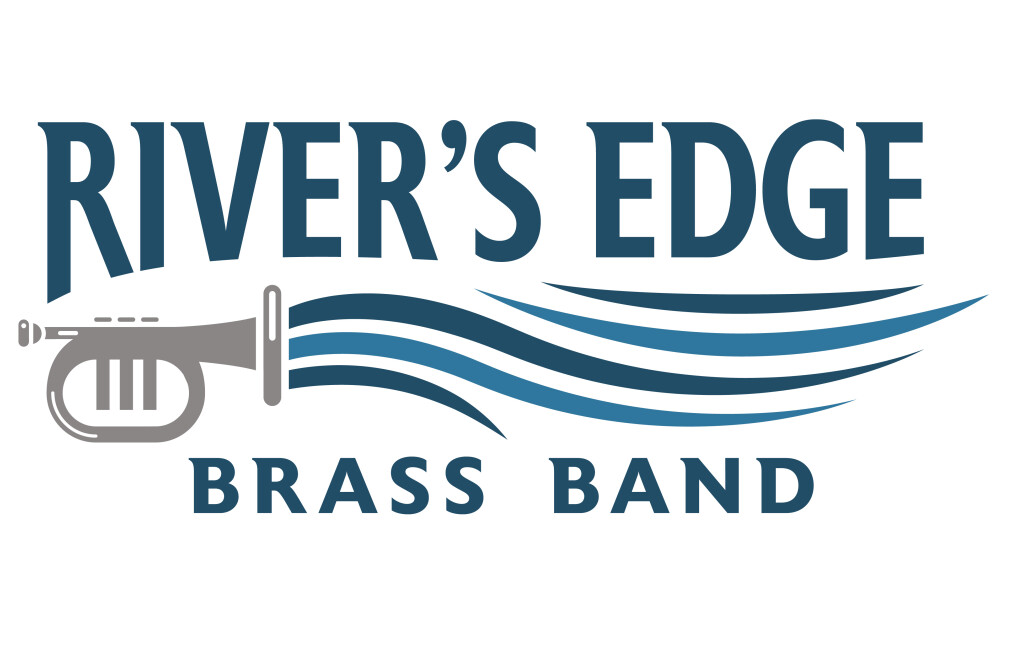 Sunday, October 16, 2022
,
7:00 PM - 8:30 PM
Fall Concert
Special Guest
Ashley Hall - Tighe
Cornet Soloist
Music by Saint Saens, Philip Sparke, William Walton, and more.
Admission is Free
An offering to support the band will be taken at the end of the evening.
---
River's Edge Brass Band:
Dr. Kevin Holzman, Conductor
E-flat Soprano Cornet, Dan Casso
Solo Cornet, Jimmy Shepherd, Alex Brown, Jesse Catanzaro, Dylan Drake, Chris Gilstrap
Repiano Cornet, Bob Gray
2nd Cornet, Steve Monroe, Stephanie Wiehe
3rd Cornet, John Spaulding, Gary Wooley Flugelhorn ,Jacob Hayman
Solo Horn ,Kyle Sunday, David Claggett, Ron Lutterbie, Amy Roth
1st Euphonium, Steve Hoock
2nd Euphonium, Austin Miller
1st Baritone, Ken Leslie
2nd Baritone ,Mark Williams
1stTrombone, Bob Coil ,Dan Stenger
2nd Trombone, Matthew Gordon, Charlie Jacobson
Bass Trombone, Dave Marlar
E-flat Bass, Andrew Jones, Steve Macy
B-flat Bass, Dave Abbott, Ben Basone
Percussion, William Albin, Shawn Fenton, Amy Korinke, Forrest Yankey
---
The River's Edge Brass Band is a Cincinnati-based British Brass Band. The group's initial focus is to compete in the North American Brass Band Associations' annual competition. The Brass Band is staffed by some of Cincinnati's best brass and percussion players, most being professional musicians or teachers at local high schools or colleges. British Brass Bands conform to a unique and specific type of instrumentation, with Cornets taking the place of trumpets and tenor horns replacing French horns. The band also features a full percussion section.
---
About the Special Guest: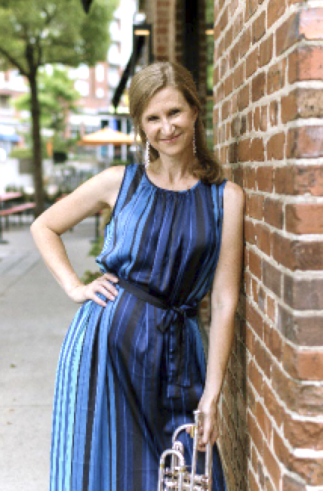 Ashley Hall-Tighe is an internationally renowned musician, educator, and certified life coach. With her exuberant and relatable approach and her passion for building authentic and meaningful connections, Ashley enjoys engaging audiences as a soloist and ensemble musician, facilitating coaching courses, working with individuals in her private coaching practice, and leading workshops on mental resilience, taming the inner critic, and strategic practice planning.
With an international performing career that spans nearly 2 decades, Ashley has performed as a soloist on 4 continents and in over 10 countries. She has been the principal trumpet of the Cincinnati Chamber Orchestra since 2008, enjoying the cross-discipline artistic collaborations of their Summermusik Festival each year. Ashley has been a featured soloist with dozens of orchestras, brass bands, and wind ensembles. In December of 2021, she was the featured Holiday Pops soloist with the Roanoke Symphony Orchestra, in which Maestro David Wiley said, "Ashley has a rare gift for transforming a concert hall with her great artistry and communicative presence". Ashley regularly performs as a recitalist at universities and concert series venues. In 2019, Ashley was the first trumpeter and only the second woman brass player ever to perform for the venerable concert series, Matinee Musicale in Cincinnati, OH. Of this performance, classical music critic Janelle Gelfand said, "In each piece, she displayed a warm tone, stunning technique, and expressive artistry. Best of all was the joy she found in each note, and that communicated to the audience." Ashley is highly regarded for her work as a cornetist, having served as the principal solo cornet with the North Carolina Brass Band and the New England Brass Band and being a frequent guest artist with brass bands around the globe.
As an educator, Ashley combines her passion for whole-person development with a methodical approach to trumpet improvement. Her teaching on respiratory mechanics, strategic practice planning, upper register development, as well as her personal stories of struggle and growth make her one of the most sought-after guest clinicians and educators on the trumpet. She is adjunct trumpet faculty at the University of Cincinnati College-Conservatory of Music and has served on the faculties of the University of Dayton, St. Olaf College, University of North Carolina School of the Arts, and the Longy School of Music of Bard College. Ashley was the founding director of the Longy School of Music's Career Coaching Program from 2019-2022, which helps students develop careers that align with their values. She hosted a weekly speaker series at Longy, "The Multifaceted Career", and interviewed over 60 artist leaders who embody an expansive, integrated narrative of holistic career success. Ashley holds an ACC level coaching certification from the International Coaching Federation and trained with Co-Active Training Institute and Graydin. In her private coaching practice, "Coaching the Whole Musician", Ashley offers individual coaching sessions that empower artists to unlock their potential and align their values with their creative lives. She is a Certified Start with Heart Facilitator through Graydin and leads professional development coaching courses for arts institutions seeking cultural transformation. Ashley is married to trumpeter/singer/arranger and pediatric anesthesiologist Dr. Nathan Tighe and lives in Cincinnati, OH in a log cabin in the woods with their two children, Morgan and Kevin.
---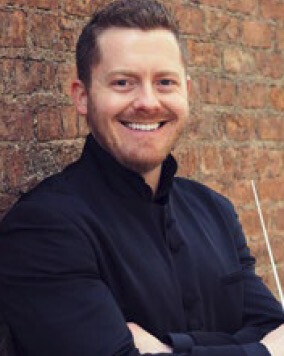 River's Edge Brass Band director, Kevin Holzman earned his Doctor of Musical Arts degree in conducting at the Eastman School of Music, where he studied with the Music Director of the Eastman Wind Ensemble, Dr. Mark Scatterday. As the Frederick Fennell Conducting Fellow and 2016 recipient of the prestigious Walter Hagen Prize for Excellence in Conducting, Holzman served as Associate Conductor of the Eastman Wind Ensemble and Eastman Wind Orchestra. Dr. Holzman serves as the Director of Wind Studies at the University of Cincinnati College-Conservatory of Music. He joined CCM's faculty on a visiting basis in 2017 as the Assistant Director of Wind Studies and assumed the Director of Wind Studies position in August 2018. In January 2019, Dr. Holzman took the podium as the conductor for River's Edge Brass Band.