Children's Choir

MUSIC CAMP Goes Virtual!

let's get moving together as we dance our way into learning about virtues!
COVID-19 has come through our lives and changed plans, routines, and expectations. This summer, more than ever, the kids in your life need the joy of music, coupled with some awesome lessons in courage, gratitude, respect, kindness, humility and an abundance of God's love through the unique music camp experience.
Awesome music for the kids will be posted each day! Plus, you'll hear some amazing Bible Stories and see awesome craft videos to implement at home with your families.
Register by July 21st to ensure you receive all the great materials and have time to collect supplies.
Music Camp T-shirts: $10 Order online. User Name: ArmstrongKids and Password: strongkids
---
Sundays at 11:15
in the Children's Center


Note - Children's choir is on hiatus during the stay at home order in Ohio. Watch the website for updates.
Children's choir will be incorporating the use of fun musical instruments weekly while learning fun songs to worship God together!
Children's Choir is open to children Kindergarten- sixth grade. Bring a friend, all are welcome!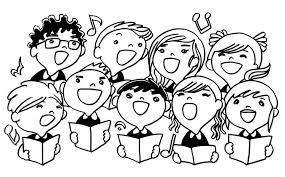 ---
SUMMER MUSIC CAMP
We had a great week making music!
Music Camp
---