Women United Fall Kick-Off Brunch
Saturday, September 25, 11:00-1:00 pm
Featuring special guest, Mary Geisen, the author of Brave Faith: A 31 Day Devotional Journey.
She combines her journey of brave faith with her desire to empower women to experience their own brave journey.
Through her writing and speaking, Mary encourages women by speaking vulnerably and openly about her own life experiences.
She extends grace while affirming a person's worth and value. Her deepest longing is to point all to the hope found in Jesus.
Cost is $20
---
Aspire Women's Event
Friday, October 8th, 7:00 pm
Ft. Mitchell Baptist Church
2323 Dixie Hwy. Ft. Mitchell, KY 41017

Aspire is a one-night women's event with 3 ladies taking the stage. Join us for a night full of comedy, music, and Bible teaching!
Tickets are limited. Register soon to claim yours.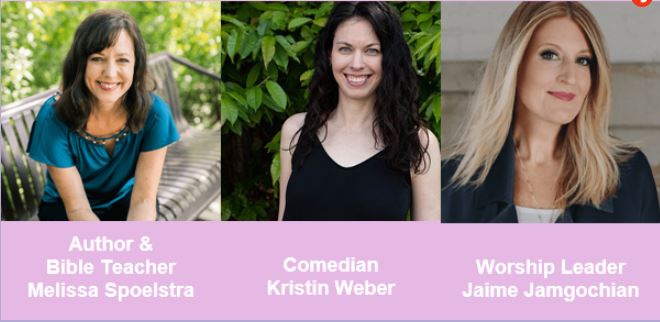 ---
Saturday, November 6
10:30am-12noon – drop off donations in the parking lot
12:00-2:00pm – packing party in the Atrium
Feminine hygiene receives little notice or conversation all over the world, and in the USA. Women and girls of limited means frequently lack funds for sanitary products necessary for a period that is comfortable and free of embarrassment. When girls and women lack products, they miss school or days of work. Who knew this is a problem in America?
Help create 150 bags of supplies, each for one 5-day cycle. Please consider a donation of the following products:
18-24 ct. package of Super Thin Maxi Pads with Wings
16 ct. package of Tampons – regular with plastic applicator and unscented
32-count Feminine wipes
30-count bottle ibuprofen
Small bottle of hand sanitizer
Items can also be dropped off at the church office through 11/4. Make a monetary donation online at armstrongchapel.org/giving.
Packs will go to two of our Madisonville mission partners: Madisonville Education Assistance Center (MEAC) and John P. Parker School.
Contact Shelley Bamberger or Jan Rogers through the church office with questions or to assist.