Who are We Inviting?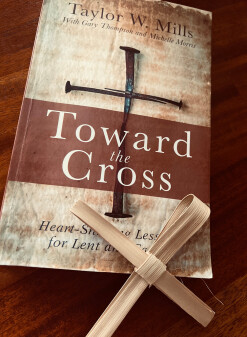 Lent is the 40-day journey toward the cross and empty tomb. It marks a season of self-examination, repentance – a turning away from sin and establishing practices of righteousness and a commitment to the message of the cross. This year, we will be using the resource "Toward the Cross" by Taylor W. Mills. Copies of the book are available at the Atrium entrance area.
---
Children Moments: Dianna Sheely
---
Hymns:
Jesus, Keep Me Near the Cross
Text: Fanny J. Cosby, 1869
Music: William H. Doane, 1869
Through It All
© 1971, Ren. 1999 Manna Music, Inc.
In the Cross of Christ I Glory
#295 UMH
Text: John Bowring (1825)
Music: Ithamar Conkey (1849)
---
Music:
Stacy Haney Accompanist and Organist, Piano
Streaming Production Team:
Cameras & Graphics: Alexander
Volunteers: Thank you to Steve, Victor, and Alexander
THANK YOU FOR WORSHIPING WITH US TODAY!
BE SURE TO LIKE OUR CHANNEL!
---