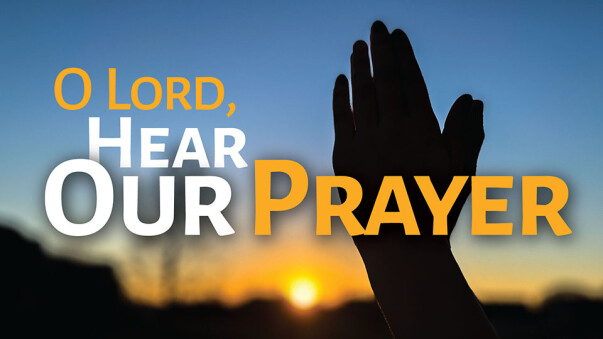 CALL TO WORSHIP - based on Luke 11:9
L: Lord, as we search now, let us find you.
P: As we knock, open the door to us.
L: Let us know you, that we may praise you;
P: and love you, that we may serve you.
L: The Lord is your light and your salvation.
P: Even though everything around us is disturbing, yet God's love is constant.
Thanks be to God. AMEN.
OPENING PRAYER #412
Prayer of John Chrysostom
Almighty God,
You have given us grace at this time with one accord
to make our common supplications to You;
And You have promised through your well-beloved Son
that when two or three are gathered together in
His name, You will be in the midst of them.
Fulfill now, O Lord, our desires and petitions
As may be best for us;
Granting us in this world knowledge of Your truth,
And in the age to come life everlasting. Amen.
MESSAGE:
Learning to Pray
Rev. David W. Brown
Luke associate's prayer with the most important moments of Jesus' life:
- Jesus prays at his baptism (3.21),
- After a day of working miracles (5.I6).
- Before choosing the Twelve (6.I2).
- Feeding of the 5000 (9.16)
- Before Peter's confession Jesus prays alone (9.18)
- Jesus on the Mount of the Transfiguration (9.28-29).
- Jesus prays with gladness and thanksgiving after the mission of the seventy disciples (10.21-22).
- The disciples ask him to teach them to pray (11.1).
- Jesus prays in the Mount of Olives (22.39-46),
- During his Crucifixion (23.34 & 46).
Kum Ba Yah, #494
Holy Ground, #2272
I Need Thee Every Hour, #397
Liturgist at 8:20 – Greg Bailie
Liturgist at 9:40 – Hanlin Bavely
Special Music at 9:40 – Jeremy Williams