LENT BIBLE READING – 40 DAYS THROUGH THE GOSPELS
Read at home with this Bible reading plan that walks through each of the four Gospels during the Lent season. You can read (or listen online) by yourself, with a friend, as a couple, or with your entire family! What better way to prepare for Easter than to read the complete story of Jesus' birth, life, death and resurrection? Click the button for a downloadable reading plan. Use your own Bible or the links in the document to read from BibleGateway.com
Lenten Bible Reading Plan
Soundtrack Check out this Forty Day Playlist through the Psalms for your listening pleasure.
---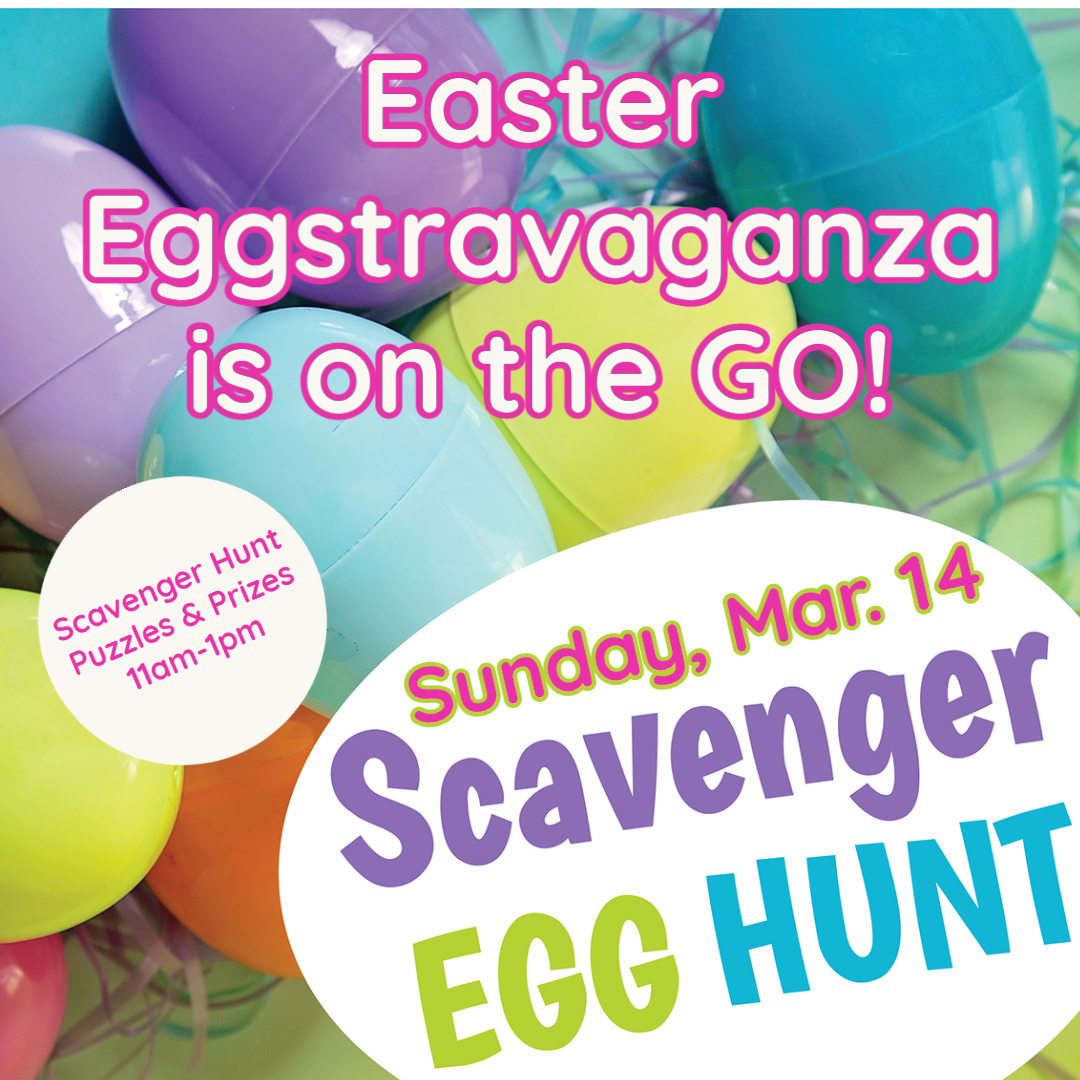 Easter Eggstravaganza for Families
Start at the church at 11am by picking up your "Scavenger Hunt" kit with clues!
Travel to some of our wonderful members houses where you will use your clues to solve a riddle or phrase, at a social distance, of course.
Share your answer and gather your eggs! Plus, a clue for the final prize!!!
You will have 2 hours to complete the hunt! You will then return to the church to solve your final puzzle for a EGGSTRAVAGANT prize!
Want to help facilitate this fun way to connect with our families? Contact Dianna Sheely or Niki Mitchell!
---

Armstrong Chapel will offer traditional in-person Palm Sunday and Easter worship services at 8:00 AM and 10:00 AM in the Sanctuary. A Holy Thursday service will be offered in person only at 7:oo PM on April 1 and reservations are not required for this service.
For everyone's safety, each service can accommodate 120 people to allow for social distancing. Masks will be required for all attending. The Sanctuary will be cleaned to proper guidelines in between each service.
Just as we did for Christmas Eve, we will use an online reservation site with limited capacity at each service of 120 people. You will have the opportunity to reserve your seats for the service of choice. Reservations are REQUIRED by the Sunday prior or March 21st for Palm Sunday and March 28th for Easter Sunday. Call the office at 513-561-4220 if you need assistance. You will be asked for name, email, phone and number of seats needed. Contact information is important in the event contact tracing is necessary.
Call for Volunteers
Please consider being an Usher or Greeter for the worship service you plan to attend.
Greeters: (8 per service) Arrive 45 minutes before the service. Greet and check-in guests. 4 Greeters will perform touchless temperature checks. 4 Greeters will check in guests. If Greeters are staying for the service, please make reservation accordingly.

Ushers: (1 head Usher and 3 Ushers per service) Arrive 45 minutes before the service. Usher guests to their reserved seats. 1 Usher for each door. Head Usher will monitor the Narthex to ensure flow. Ushers will dismiss the congregation by row at the end of the service. If Ushers are staying for the service, please make reservations accordingly.
NOTE: Confirmation and instructions will be sent to all those volunteering prior to the services.
---
A Lenten Study Opportunity and Sermon Series

"When the power of sin is destroyed, love has no limits."
It Is Finished by pastors David Dorn and Jason Nelson from The Woodlands United Methodist Church (north of Houston, TX) is a six-lesson study built around the final words of Jesus from the cross. Jesus' last words are powerful teaching moments that, if unpacked, can radically shape our lives as we learn what it means to be human and of the limitless love of God. Each lesson dives into the historical and practical significance surrounding each of Jesus' phrases, while the study guide gives the viewer different spiritual practices to participate in throughout Lent.
Wednesday Night Online Study: Armstrong Chapel will be forming a collaborative with several other United Methodist congregations including Newtonsville (Pastor Kalamba Kilumba), Forest Chapel (Pastor Dr. Kabamba Kiboko), and possibly several others. These will be virtual gatherings via Zoom using the resources from RightNow Media. Our first session will be on Wednesday, February 24 from 7-8pm. Register to ensure you receive the Zoom details.
Armstrong Chapel is excited to partner with a resource group called RightNow Media. It is an online service of Bible Study, video, sermons for everyone in your family. There are lots of things you could use personally, with a small group of friends, and with children or grandchildren. Armstrong Chapel covers the cost for our entire congregation and friends participating in our studies. All you need to do is request a link and sign-up. You will have privacy and password protection. This is something you could use in the airport, at work or home, at the coffeeshop, anywhere your tablet or smart phone allows you to stream data.