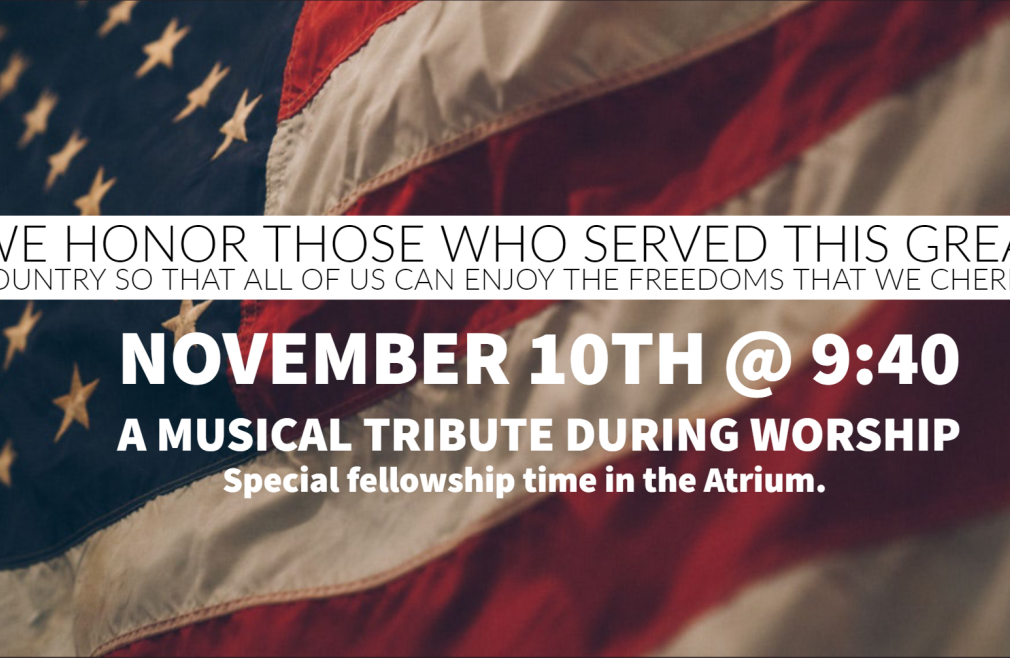 Sunday, November 10, 2019
,
9:40 AM - 10:40 AM
We honor those who served this great country so that all of us can enjoy the freedoms that we cherish.
On Sunday, November 10, the 9:40 service will celebrate and honor those who have served the United States in the Armed Forces. The Anderson Hills High School Singers and Chamber Choir will sing along with our Chancel Choir. They will be joined by the Fillmore Philharmonic Brass Band who will provide patriotic music for the service.