Welcome to the Armstrong Chapel Virtual Community.
---
In response to the need to practice physical distancing during the COVID-19 crisis, we are offering a variety of tools and materials to keep you connected to your church family and to help keep you spiritually uplifted and fulfilled. This is a new way to "do church" for many of us. We appreciate your grace and understanding as we live into these changes together. As always, reach out to us directly through phone or email if you need anything. Visit the Staff page for specific contact information.
Watch this page for new content and options as it becomes available. Also, connect with us through social media.
---
What's Next?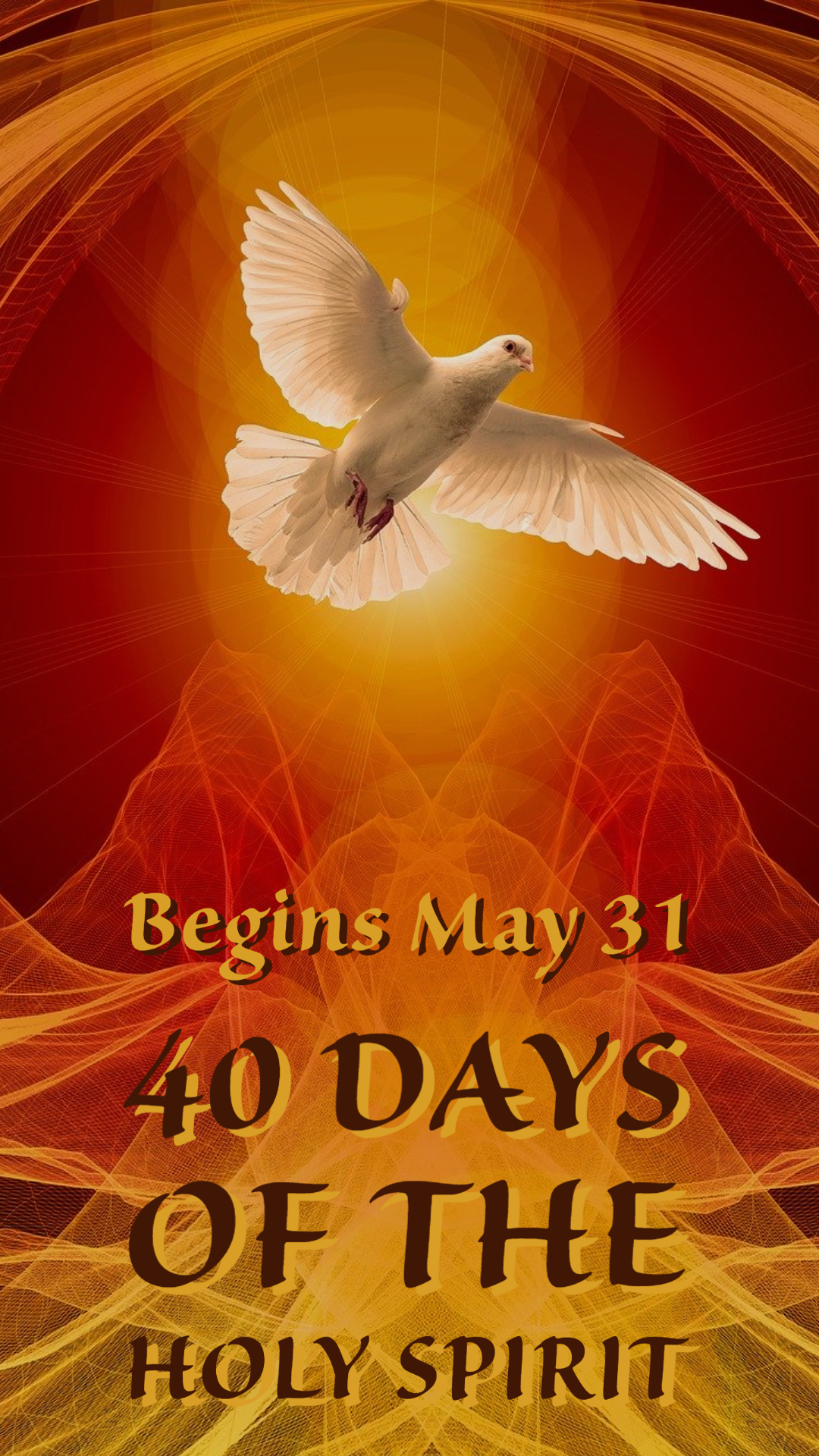 The birth of the church and the empowerment of God will be celebrated by Christians on May 31, 2020 – The Day of Pentecost. In a recent webinar, Professor Jack Levison of Perkins Theological Seminary and SMU (also the son-in law of our beloved, the late Barbara Pope) shared an engaging teaching series on the Holy Spirit. In it, Dr. Levison challenged us as Christians not to look for things to get back to normal but BETTER.


We will be using a devotional titled, 40 Days with the Holy Spirit. This book will be available to pick up in the Atrium entrance (or you could order a copy for your mobile device) and will allow you to use it as an interactive daily journal for the days into summer and for our need of the Holy Spirit. Watch for more information in email and on this page.
More from Jack Levison: Author Talks. One thing this unpredictable season in all of our lives is teaching us is that there is always a new way to do an old thing. Join us this week for faith-enriching conversations on new ways to pray, worship, and learn.
---

We Are Here to Help!
Click to request a confidential conversation with a Stephen Minister
Be sure and connect with the Armstrong Kids page on Facebook. Content will be shared for kids by age group - Preschool, Elementary and Tweens. You can also look for it on the Children's page of the website.

Faithclimbers are having Sunday School online.
5th-6th grade parents were sent an email with instructions to connect on Sunday at 11am. Contact Miss Dianna if you did not receive them.

Visit the Children's Page for more information.

3/4 Explorers - Third and fourth grade students are meeting Sunday at 11am via Zoom from now to June 14.

1st and 2nd Graders are also meeting online at 11am through June 14th.

Kindergarten: Hop online at 11:00am for story time with Miss Colby.

Need the zoom info? Contact Miss Dianna.

VI is going LIVE on Instagram on Wednesdays at 7pm

Sunday Vertical Impact: Our Sundays through the book of Romans is going digital. An email went out to all students and parents with the video conference information. Contact Pastor Rebecca if you need the details.

Video Conferencing is available beginning on Monday, March 23rd. If you would like to host your group on a live video conference, contact the church office to set this up. Members can simply call in on a phone or use a device with camera and audio capability (phone, tablet, laptop or PC).

Right Now Media is also a great resource if you are looking for a new book to read, devotions, movies or children's videos. There is something for everyone. Accounts are free! Fill out the form on the bottom of the home page or call the office.
Holy Week 2020
Social Media

@armstrongkids
@vertical_impact
General Updates
Getting Back to Normal Better! How to Live a Spirit-filled Life...Is it possible to live a Spirit-filled life amid our daily distractions and demands? In this webinar, Jack Levison will assure us it is. Whether you are religious or irreligious, the Holy Spirit opens a door for all seekers; a way to experience 'God's Spirit-breath' within. Through scholarship, scripture, concrete practice, and compelling inspiration, Jack will help you gain an insight to how the Holy Spirit can hold a central place in your life. Jack Levison is the son-in-law of the late Barbara Pope. More Information
Worship Videos - The pastors and musicians and our sound guys are working on a worship service that will be recorded, go through a little bit of editing then be made available through the website. Round one of worship online was a success! Watch the home page as well as the sermons page for any future offerings.

Resources
Stay informed on the latest factual information on COVID-19 and what's going on in response.
Cincinnati Policing Collaborative Agreement
The Center For Disease Control