Introducing Our NEW Student Ministries Director
Greetings Armstrong Chapel Family and Friends!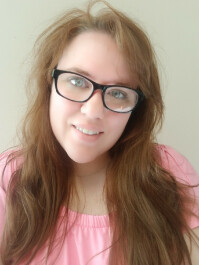 My name is Rebecca Swanson Groves and I am your new Student Ministries Director here at Armstrong Chapel. I have grown up in the United Methodist Church and am currently seeking UM ordination as a Deacon within the Illinois Great Rivers Conference. I have always had a calling to work with youth and watch them take ownership and walk confidently in their relationship with God. For years, I worked in the camping ministries as a counselor then as a Program Director in Illinois. While at Asbury Theological Seminary, where I obtained my Master of Divinity specializing in Spiritual Formation, I was active in our downtown church campus in Lexington, KY working with college and high school aged students. For the past 3-years, I have been a youth director at a local church here in Cincinnati.
I was able to take ownership of my own relationship in Christ while participating in youth groups and summer camps, so I know first-hand the importance of student ministries. My hope is to begin connecting the students involved in VI to their church, to their communities, and to the world. As students begin to step into leadership, as they are identifying who they are in Christ, and engaging with the world around them; together, we will make sure that Armstrong is a part of that narrative as well.
I will have normal office hours here at the church. Between the office at Jefferson Center and the V.I. space I will be here at the church pretty regularly, stop on in and say hello! I am hitting the ground running and I am looking forward to joining with all of you as we do ministry together here at Armstrong Chapel United Methodist Church!
Blessings!