Advent Coming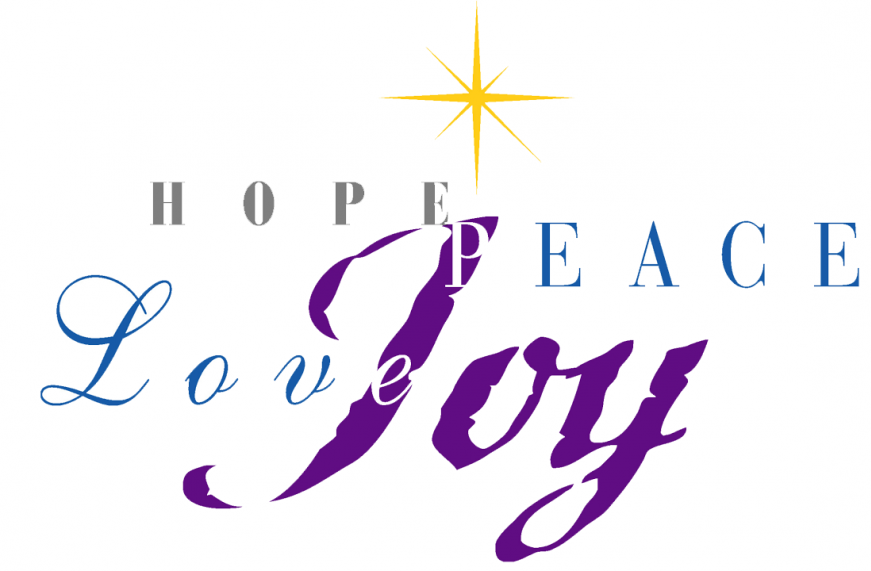 Advent means "Coming." It has been a mark of the beginning of the Christian year and the season to prepare for the celebration of Christmas. Advent is a time to celebrate that even in the midst of exile, darkness, and despair that "God is with us—Emmanuel." Advent consists of four Sundays before the 12-day season of Christmas. The colors are purple and/or blue for mourning and repentance. The only exception in some congregations has been the third Sunday known as "Gaudete" (Rejoice Sunday) when a rose or pink colored candle is used. An Advent wreath is a common symbol of this season. One candle is lit each of the weeks up to Christmas Eve when the Christ Candle is lit.
This year we will explore the messages of "How to Find…Hope, Love, Joy, and Peace." We have become a DIY (Do It Yourself) culture. Our spiritual lives are more than weekend fixer-up projects. There are seldom quick fixes for any of our spiritual conditions. We begin to look for practical ways to engage our faith and to use the spiritual disciplines of prayer, scripture, means of grace, fasting and generous giving to discover the foundations of this season.
Hope is more than wishful thinking.
Love is beyond the kindness shared with family or stranger.
Joy is the song that sings even in the darkest night.
Peace is the tranquil stillness before the God of all creation.
How do we find these gifts? How do we encounter the living God who seeks to transform our lives by the gift of His Son, Jesus Christ? Come to worship on December 2, December 9, December 16 and December 23 to gain the tools to help you know How to Find. You may also discover that your family, neighbors, or friends might be more open to an invitation to join you in church during this season of the year than any other single time. Take the chance to invite them to come. Invitation cards are available at the Connect Desk for you to mail or drop off to a friend. Be prepared to learn new ways to be obedient to the power of God with us.
Praying for an Advent Blessing,
Pastor David
Information on everything happening for Advent and Christmas can be found HERE.