Giving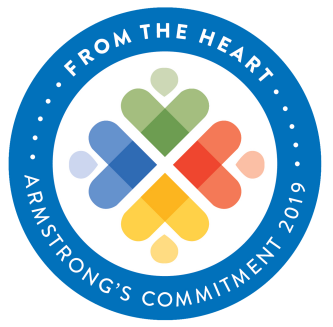 Armstrong Chapel and its ministries are supported by the generous contributions of our members, friends and attendees. Each fall we provide opportunities for all to discern how God can use each of us to impact the work of the church. Financial gifts are appreciated at any time of the year and allow Armstrong to offer things like top notch student ministries, children's ministries such as Vacation Bible School, and small groups for adults. In addition to the various ministries we also financially support mission opportunities including Interfaith Hospitality Network, Madisonville Streetfest, Interparish Ministries, State Avenue Christmas Shop and many other things too numerous to list. Your financial gift made in the form of a recurring commitment or just a one-time gift will aid Armstrong in the ongoing work of loving one another and making disciples as Jesus commanded during his own ministry.
Thank you for your prayerful consideration and your faithful support through the years.
---
Thank you for your commitment to Armstrong Chapel.
---
Stock Gifts
If you give stock to Armstrong, our preferred broker, Schulte Financial, has a new account number for receiving your stock. Please email John in the church office ( ) for the updated information and the procedure.
Please notify John in the church office when you plan to give stock as your donation to Armstrong. Due to financial privacy policies, unless you notify us directly, we cannot properly credit the donation to your giving record.