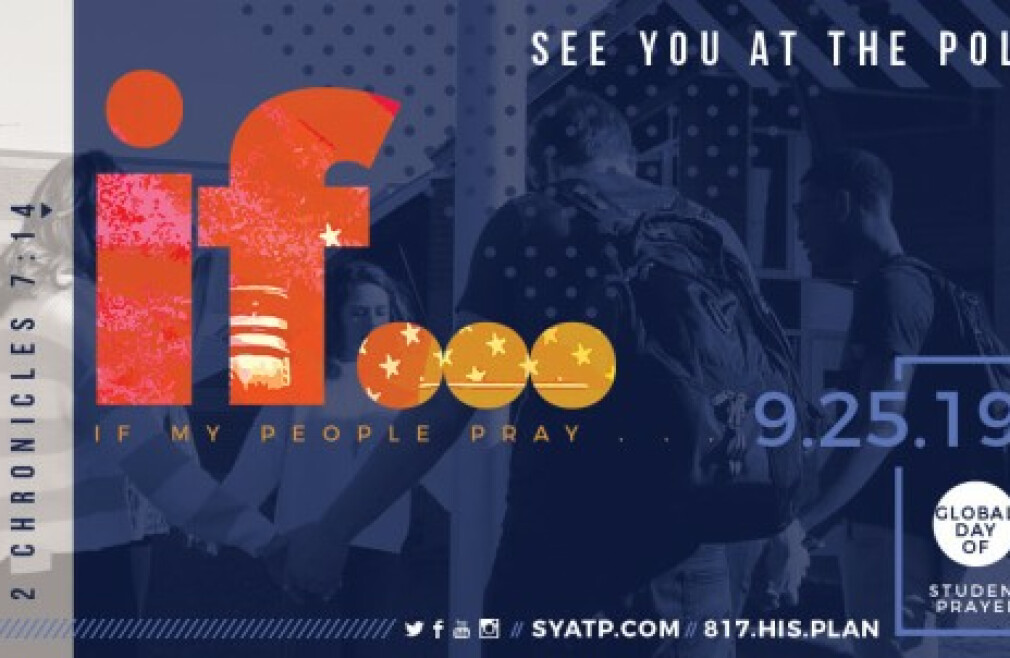 Wednesday, September 25, 2019
,
6:45 AM - 7:00 AM
See You at the Pole Events happen across the nation every year. This year it is taking place on September 25th hopefully at a school near you! The idea behind the SYATP Event is for students to gather and pray. Pray for each other, pray for teachers, coaches, families, their school, the nation, and the world. SYATP is an intentional way for students to grow, support, lead, and come to the Lord in prayer. The week before the SYATP Event we will be focusing our time spent in prayer at VI on Wednesday Night. The week of SYATP we will be posting intentional prayer time prayers and prompts as we join in the week of prayer.
Not a VI student? You can still participate. The morning of September 25th pray for the students participating and all those at a school near you.