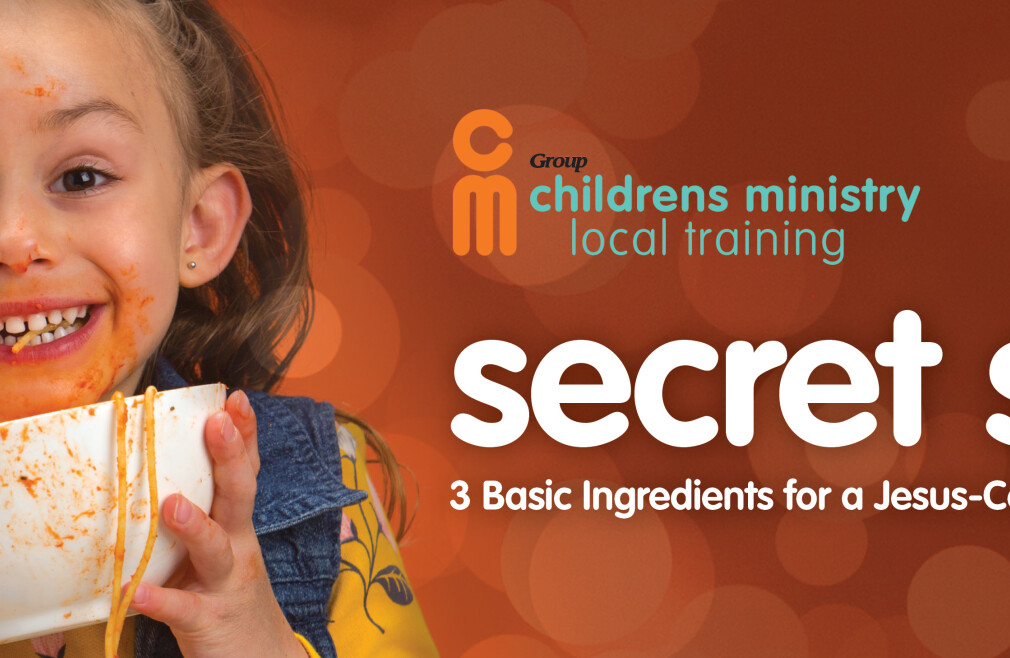 Saturday, September 07, 2019
,
9:00 AM - 12:30 PM
SECRET SAUCE
3 BASIC INGREDIENTS CHILDREN'S MINISTRY
September 7 from 9:00am-12:30pm in the Worship Center
It's a half-day training event packed with practical, hands-on takeaways that'll equip and inspire our whole Children's Ministry Team and volunteers! At this unique local training event, you'll discover a surprisingly simple recipe for producing irresistible friendships with
Jesus that'll last a lifetime! Then we'll zero in on how to build a ministry focused on what Jesus says matters most and explore how to help a new generation love God with all their hearts, souls, and minds. Whether you teach Sunday School or lead a children's ministry program you are welcome and encouraged to participate.