Advent and Christmas Happenings at Armstrong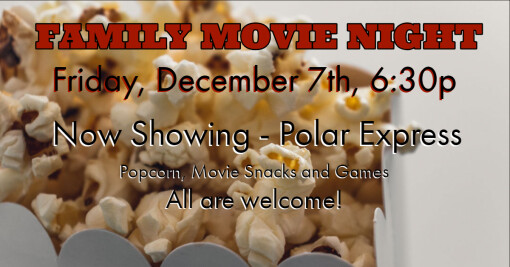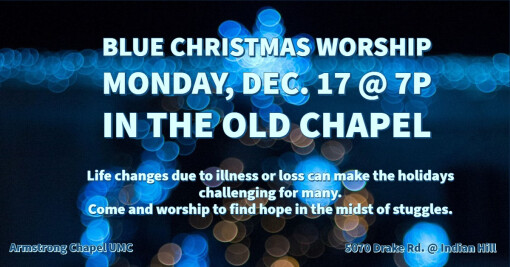 Monday, December 24th
A Space for Quiet on Christmas Eve
Sometimes in the hustle and bustle of Advent, there is a longing for a quiet moment, a moment to reconnect to Christ.
This year, the Wesley Room (in the area between the Atrium and the Fellowship Hall) will be transformed into a place of prayer and reflection. This worship space will be open from 4:30-9:30pm on Christmas Eve. You may stop to pray there at any time. There will be Stephen Ministers available for prayer and support after the 5:00pm and 8:00pm services.
Christmas Eve Photo Booth
As a gift to the families of Armstrong Chapel and everyone who joins us on Christmas Eve, there will be a full-service photo booth operating in the Atrium beginning from 4:00-8:00pm. Props and silly hats will be provided and copies will be printed on the spot for you to take home. Plan on coming early or staying late (after the 5:00 service) and begin a new family tradition.
5:00 PM — Worship Center
(Music at 4:45)
We will finish our theme of "How to find…" – Emmanuel God is with us. Families of all ages will be transported to that starlit night in Bethlehem as we hear and read the Christmas story, sing the beloved carols of Christmas and discover the wonder that drew shepherds Children, young and old, are encouraged to dress as their favorite character from the Christmas story. The photo booth will be available before and following the service to capture your family memories.
8:00 PM — Sanctuary
Emmanuel God is with us, we celebrate the birth of the Christ Child. Scripture, candlelight, beloved carols of Christmas and the graceful music of the Chancel Choir inspire our hearts to worship the Newborn King.
11:00 PM — Old Chapel
Celebrate the arrival of Christmas in the simple warmth and intimacy of Old Armstrong Chapel. Give praise to God as we choose our favorite carols of Christmas. Share in the gifts of candlelight and Holy Communion as we discover God is with us.
Childcare provided for ages 3 and under at the 5:00 & 8:00pm services only.
---
Sunday, December 30th
One Service at 9:40